Welcome to Coquelicot Estate Vineyard
COQUELICOT (ko-klee-ko) is the name "en Français" of the striking red poppy flower that graces the French countryside, as well as all the labels on our wines. Our 58 acre vineyard is an organically farmed property in the heart of the Santa Ynez Valley. Sustainable farming and gentle, meticulous winemaking techniques converge to produce hand made, limited production wines that are a true celebration of life.
Certified Organic
Farming organically has always been an extremely important element in our winemaking. Last year we were awarded a certificate (a 5 year process), that signifies we have met the national organic standards established by USDA National Organic Program.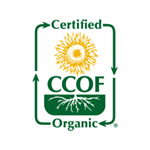 Our Affiliates
Coquelicot wines is affiliated with a hotel and several restaurants in Southern California! Visit us at any our establishments below and join our wine club to get discounts.