January 25, 2023 |
Jonathan Rosenson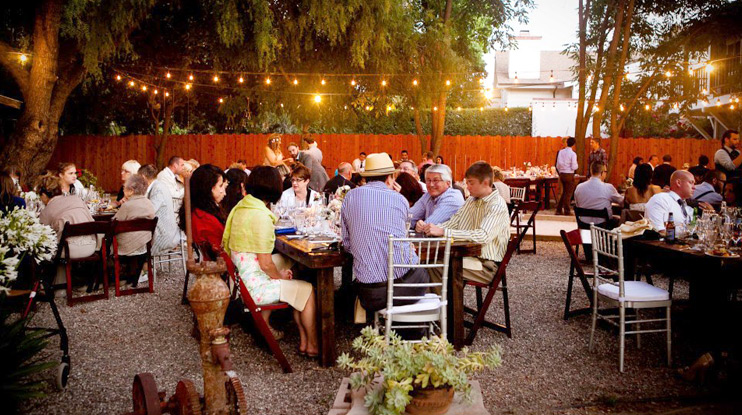 Looking for the perfect venue to host your special event - spacious enough to accommodate your guests and versatile enough to let you get creative? Coquelicot Estate Tasting Room in Los Olivos is the perfect place for your next special event. Your guests will enjoy best organic wines and great company, and they'll be talking about your event for years to come.
Located in the heart of Los Olivos, CA, Coquelicot Tasting Room offers the beauty and ambiance. With a stunning tasting room and a gorgeous outdoor garden, our venue is perfect for events of any kind. We've proudly hosted hundreds of private events and are the premiere catering venue in the Santa Ynez area.
We pride ourselves on being more than just a venue. We offer one-stop-shop services to make planning your event a breeze. From catering and entertainment to chairs and tables, we have everything you need to make your event perfect. Our stunning tasting room and gorgeous outdoor garden are sure to impress every single guest that walks through the door. And our selection of best organic wines will ensure that your event is truly unforgettable.
Wedding Receptions
Imagine walking down the aisle in a stunning tree-lined garden, exchanging vows with the person who makes you complete. After your outdoor ceremony, you and your guests will party together, dining at candle-lit tables, dancing under twinkle-lit trees, and sipping elegant organic wines. Our unique setting can only be described as "a truly magical setting for your picture-perfect day!
Wedding receptions and rehearsal dinners
Our central location in Los Olivos is just minutes from hotels, restaurants, and shopping, making it easy for you and your guests to enjoy everything our town has to offer. Wedding rehearsal dinners can be booked all year round, with each season offering a different ambiance within the garden to cherish and remember. We can accommodate seated receptions for up to 200 guests or cocktail receptions for up to 300 guests.
Corporate meetings
With more groups heading out of the boardroom and into a creative catering venue, why not schedule your corporate retreat in a cozy space with great food and a wine tasting guided by a sommelier? Our wine-tasting room proves that groups don't have to head to boring venues for corporate retreats or meetings. Our intimate yet spacious, private tasting room can accommodate various seating configurations to foster a creative environment. Enjoy a dedicated bar and service from our gracious hospitality team. Let your creative juices flow during the day with breakout sessions next to the vines and network during the custom wine blending class.
Leave the busy city life behind and host your next corporate event at our stunning catering venue.
Life celebrations
For a special occasion, you need a special venue. We offer a variety of options to suit your needs: from subdued elegance to bright cheerfulness or ceremonious festiveness. Farm tables and a spacious outdoor venue make our garden the perfect place to host your next birthday or anniversary celebration. With its lovely atmosphere, it's sure to be a success!
Planning an event is more than just finding the right time, place, and people. It's also about the small details that make the event truly special. That's why we offer a wide range of services to make your event stand out. We have a cozy tasting room for intimate gatherings, a laid-back atmosphere while sipping best orgnaic wines, and a garden with green grass and trees for a more natural setting. No matter what you're looking for, we can create something special for you.