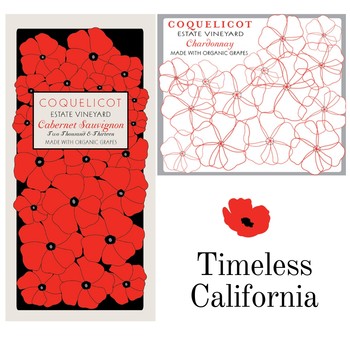 Timeless California
Includes one bottle of each:

2018 Chardonnay
Aromas of mango, pear, Valencia orange, orange blossom, manchego. On the palate layers stone fruit, juicy orange citrus, melon interlaced with a touch of minerality. The neutral French oak envelops an enjoyable texture without compromising the bright and vibrant fruit flavors.
2013 Cabernet Sauvignon
Vintage variation is what makes wine so unique, mother nature gets to puts her input in every year and in party we get to a new canvas to create. This year the Cabernet exudes meaty smoky notes with copious aromas of black berry and blueberry notes. On the palate we taste red fruit, pomegranate, and some dark fruit like plums. The wine also has a delightful arrangement of leather, cedar and pepper. The finish has plenty of acidity and offers a nice multifaceted lengthy finish.