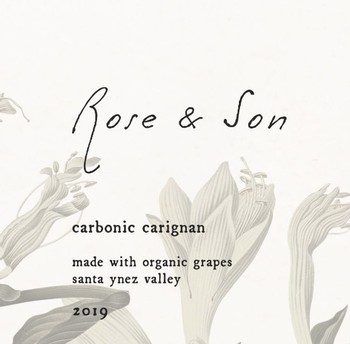 2019 Rose & Son Carbonic Carignan
New to our vineyard, we grafted the Carignan two years ago and we are now enjoying our first release under the Rose & Son label. Normally we see Carignan in the South of France as a rosé but in the case, we made it into a lighter red. Notes of red raspberry, cranberry and a touch of earthiness. Soft, delicate with lovey finesse.
Fermentation: Whole cluster added to tank, juice is drained out after a few days and fermented separately. Carbonic Fermentation is enzymatic where the fermentation happens inside the cell wall. Then it is all pressed and blended back together. Wine is transferred to finish primary fermenting in tank. The wine is racked and élevage takes place in neutral French Oak for 10 months. Bottled with 20ppm sulfur.