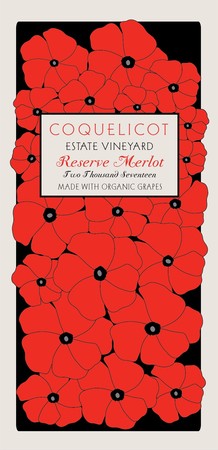 2017 Estate Merlot Reserve
Fermentation: The grapes were destemmed into 2 ton open top fermenters without sulfur. Native primary fermentation began within four days. The wine was pumped over twice daily for first week then decreased to once daily. Upon completion of primary fermentation (14 days) the wine was pressed to tank then racked to barrel after settling overnight.
Aging and Bottling: 16 months in barrel. Bottled unfined and unfiltered
Tasting Note: On the nose the wine is cherry, fig, clove, with undertones of vanilla. The grape tannins are nicely integrated, dense concentrated fruit without any new oak influence. The finish is lengthy and everlasting.