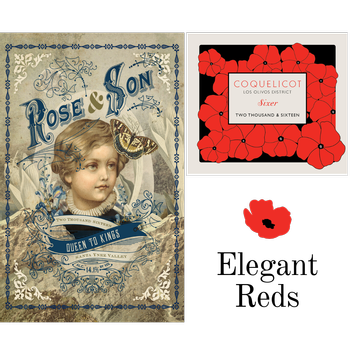 Elegant Reds
Includes one bottle of each:

2016 Sixer
A luscious bouquet of rose hips, blackberry, vanilla, dusty leather. On the palate flavors of plum, cassis, sandalwood. The wine is well integrated with a soft and velvety mouthfeel.

2016 Rose&Son Queen to Kings
TWafting aromas of blueberry, dark cherry, and cedar-soaked mushrooms. On the palate is delicate with undemanding tannins and a mouthful of pomegranate and raspberry. The wine envelops the mid-palate and with a silky lengthy finish.