Grilled Lamb Chops with Rosemary & Garlic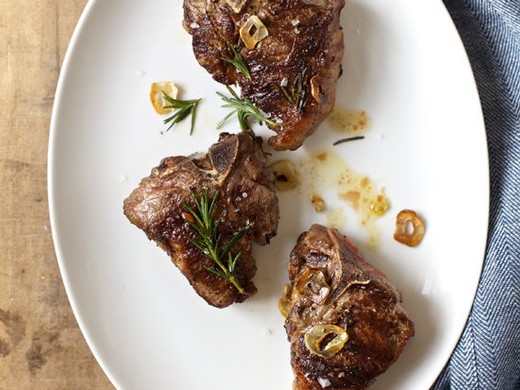 Recipe Date:
July 3, 2019
Measurements:
Imperial (US)
Ingredients
3 Rosemary Sprigs
3 Garlic Cloves, thinly sliced
3 tbsps Extra-virgin olive oil
12 7-ounce lamb loin chops
Salt & Pepper to taste
Directions
In a large shallow dish, combine the rosemary, garlic and olive oil. Add the lamb chops and let marinate for 1 hour. Preheat a grill pan. Remove the lamb chops from the marinade and scrape off some of the rosemary and garlic. Season the lamb chops with salt and pepper and grill over moderate heat until medium rare, about 4 minutes on each side. Serve at once.